Who is Chad E. Foster?
Meet Chad E. Foster, motivational speaker and author of Blind Ambition. Chad joined us for an exclusive interview with eSight's Chief Technology Officer (CTO), Charles Lim. During the interview, they discussed Chad's life experience and the lessons he learned along the way. Chad also discussed how he transformed the loss of his vision from an obstacle to a gift.
Despite losing his vision in his twenties, Chad was the first blind person to graduate from the Harvard Business School Leadership Program. It was at Harvard that he met and inspired Charles to join eSight as CTO. Chad has also developed software – said to be impossible by Oracle – that has generated countless jobs and billions of dollars in the business world. Now Chad holds an executive position at software leader, Red Hat, and speaks to corporate audiences and professional athletes to help them develop resilience in the face of uncertainty.
Watch the webinar | Early life | Going blind | Pushing boundaries
Life before going blind
Although Chad's eyesight was weak and doctors had told him blindness was a high possibility, he never stopped living life to the fullest. Chad continued to push himself beyond his limit up until the doctors' predictions became a reality.
Two years into his bachelor's degree at the University of Tennessee, Chad's condition forced him to withdraw. Leaving his program was extremely difficult as it created uncertainty. He had to come to grips with the fact that what he expected of his future, was no longer possible.
"There's a gap between your expectations and hopes and the cold reality of your current situation and when those two things collide, it creates an identity crisis"
Coming to terms with his blindness
At first, Chad tried to hide his blindness. But as he got older, he realized the seriousness of his condition and decided to get a guide dog. Chad's new situation forced him to re-evaluate his way of thinking, especially his definition of success. Once he did that, he came to love and accept himself, and most importantly, his blindness.
It was a difficult journey. There were several moments where his fear and discomfort made him want to give up. However, Chad realized his fear of not trying was greater than his fear of failing. This mindset became his guiding light to overcome life's obstacles. Soon enough, he began to see his blindness as a gift, rather than a hindrance and viewed himself as a visionary instead of a victim.
Pushing boundaries and writing Blind Ambition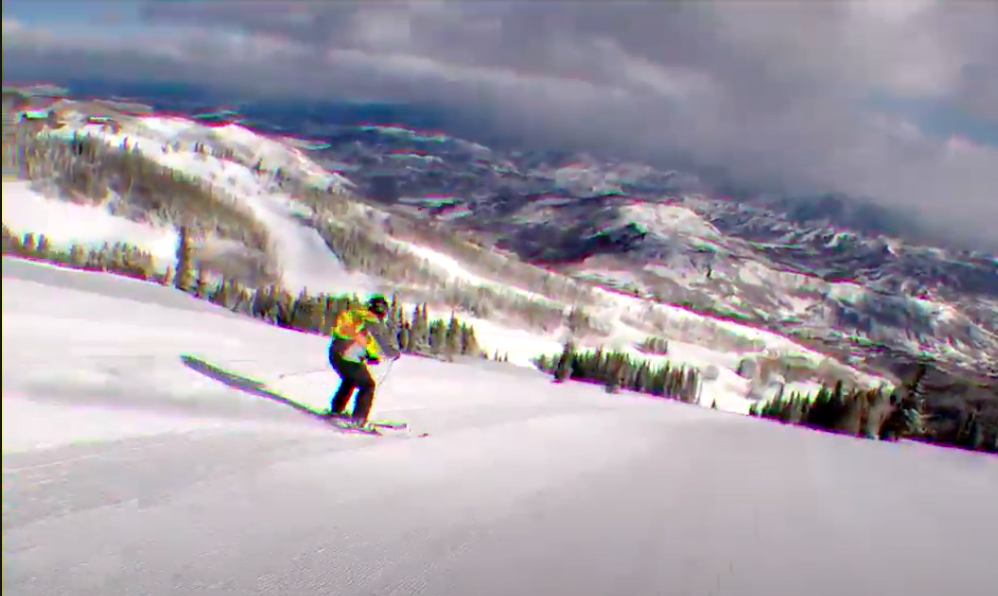 Much like his younger self, Chad continues to push his boundaries, doing things that challenge society's view of blind people. One of those things is skiing. For Chad, skiing gives him a level of freedom he does not get in his everyday life. It also forces him out of his comfort zone, allowing him to grow and develop as an individual. Watch Chad ski here.
"If you are ever waiting for the time in your life to be comfortable, you'll be waiting a long time…Being uncomfortable is natural, but you need to accept it and have the courage – doing something in spite of your fear – to overcome that."
The change in his attitude was evident to the people around him. Although Chad had never seen himself as an inspiration, others did. Realizing the positive impact his life story and mindset could have on people, he decided to write Bind Ambition. With this book, he hopes to help people, inspiring them to change their lives. To pre-order Blind Ambition and learn more about Chad E. Foster, click here.
To learn more about eSight as an option for assistive eyewear, for either you or your loved one, contact us at 1.855.837.4448 or click here.