Scholarship Program
eSight and CNIB are partnering to launch a new scholarship program to benefit five students living with sight loss. They will each receive eSight eyewear to significantly enhance their vision and make it easier to achieve their academic goals.
"With our advanced vision-enhancing technology, students can now take more control of their academic and professional lives. CNIB's scholarship program has always been a valuable resource in helping bridge the disability gap for Canadian students living with low vision. We're proud to be a part of something so special and help more students with their education and following employment." – Robert Vaters, eSight President and CEO
Eligibility
In order to be eligible for this scholarship, applicants must:
Be pursuing a post-secondary diploma, degree, skilled trades certificate, or apprenticeship program in the fall of 2020.

Be Canadian citizens or have held landed immigrant status for one year prior to the date of application.

Submit an essay, two reference letters from a teacher or school volunteer and/or supervisor, and interim transcript.

Complete an eSight evaluation to ensure the device could be a fit.
Success Stories
Drue Collins, Jesse Johnson, and Rahma Ali, are shining examples of eSight being a great tool for students in post-secondary, as they have all graduated their programs this year while using eSight.
Drue Collins graduated with a major in psychological science with a minor in studio art, and aims to get her Master's in art therapy and become an art therapist. Drue used eSight to help her see the board in university, the textbooks when she's studying, and even the models in her drawing classes. Drue has optic nerve hypoplasia.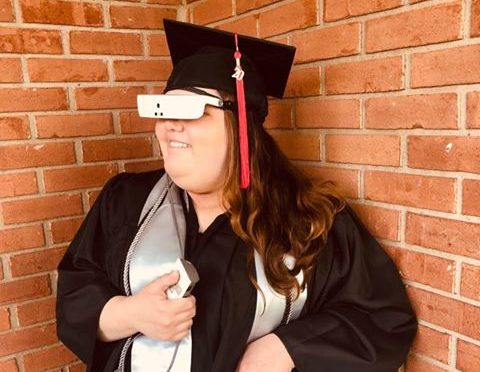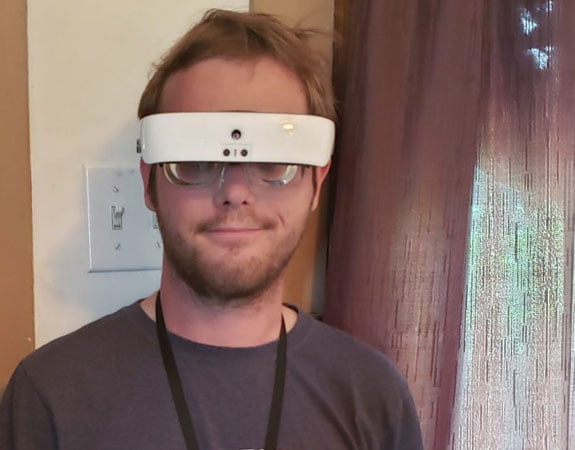 Jesse Johnson studied information technology and management, and is now using his 3D printing skills to create emergency masks and ventilators for his local hospital. eSight enables him to easily magnify while he works on his 3D printing projects, allowing Jesse to see even the smallest parts difficult for people with strong vision. Jesse has retinopathy of prematurity.
Rahma Ali was a coding student, and is fluent in 13 programming languages. She was accepted as a programmer at Hack Harvard, and had representatives from Facebook and Microsoft approach her after the intensive hackathon. Rahma has cataracts.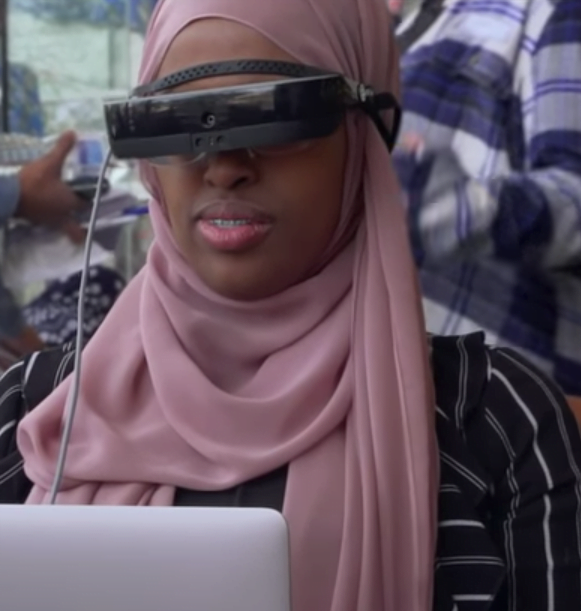 eSight users typically live with eye conditions such as macular degeneration, Stargardt's disease, diabetic retinopathy, optic nerve hypoplasia, and more. A typical eSight user has a visual acuity range from 20/60 to 20/800 but some users live with up to 20/1800.
eSight is ecstatic to be able to help students achieve their educational and professional goals, regardless of their eye conditions.