eSight® was featured in an article "How Health Tech Wants to Change the Way We Age" by CNET. Read more below.
How Health Tech is Keeping up with Times
As we become older, our chances of developing underlying medical disorders like heart issues, specific eye diseases, hearing loss, and more increase. They are indicators of time spent in this world, but they frequently necessitate extra metric-keeping and health-tracking, such as regular blood pressure checks or monitoring daily prescription schedules.
However, there are some health conditions like certain eye diseases that should be taken care of in their early stages to diagnose and begin the required treatments/care. So it is always recommended to check your health conditions periodically to avoid any long-term or permanent damage.
Thanks to the advancements in health tech, people can look towards living a normal life without having to constantly worry about their deteriorating health conditions. More specifically, major advancements in health technology were made in 2023, which may have a positive impact on older folks' quality of life and health.
eSight® at CES 2023
At CES 2023, many companies showcased some of their highly-advanced devices for aging people and people with health conditions. Apart from improving health conditions and offering a much better quality of life, these devices also ward off the negative health effects of social isolation.
eSight® was also one of those companies that highlighted its latest eSight Go™ that can help people with significant central vision loss and legal blindness achieve up to 20/20 enhanced vision.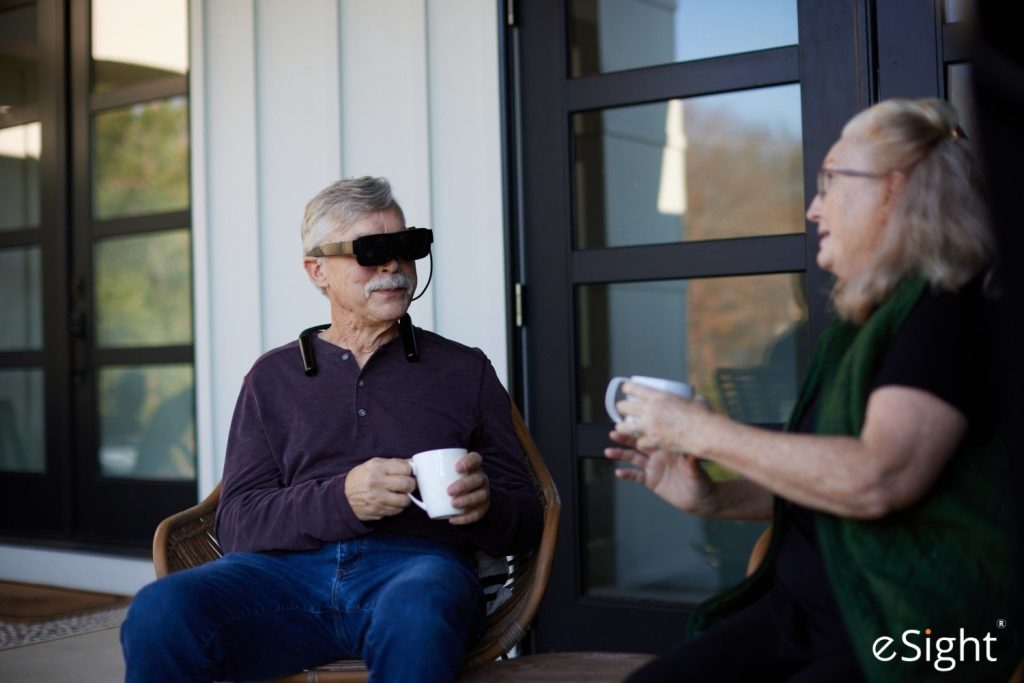 eSight glasses have helped numerous people with AMD (Age-related Macular Degeneration), Diabetic Retinopathy, Stargardt's disease, and other eye conditions get most of their life by offering vision enhancement and mobility.
eSight® is still working to optimize the new software and planning to launch eSight Go in 2023. To get new updates about our upcoming eSight Go, join our exclusive waiting list on the eSight Go page.
To read the complete article on CNET, please follow this link. Finally, if you or your loved one wants to try eSight and go through the easy screening process, please use our Free Consultation to know if you're the right candidate for eSight.