eSight® Corp was featured in an article "Advances in AI, tech may provide 'limitless' possibilities for people with disabilities" by Healio. To read the complete article on Healio, click here. 
How Advancements in AI and Technology may offer People with Impairments Countless Opportunities
Accessibility is still a challenge for people with disabilities. Even though there are a lot of cutting-edge assistive technologies available, not everyone can use them. Accessibility will be prioritized by assistive technology companies over the next few years through advancements in Telehealth, payment methods, and other patient-first developments.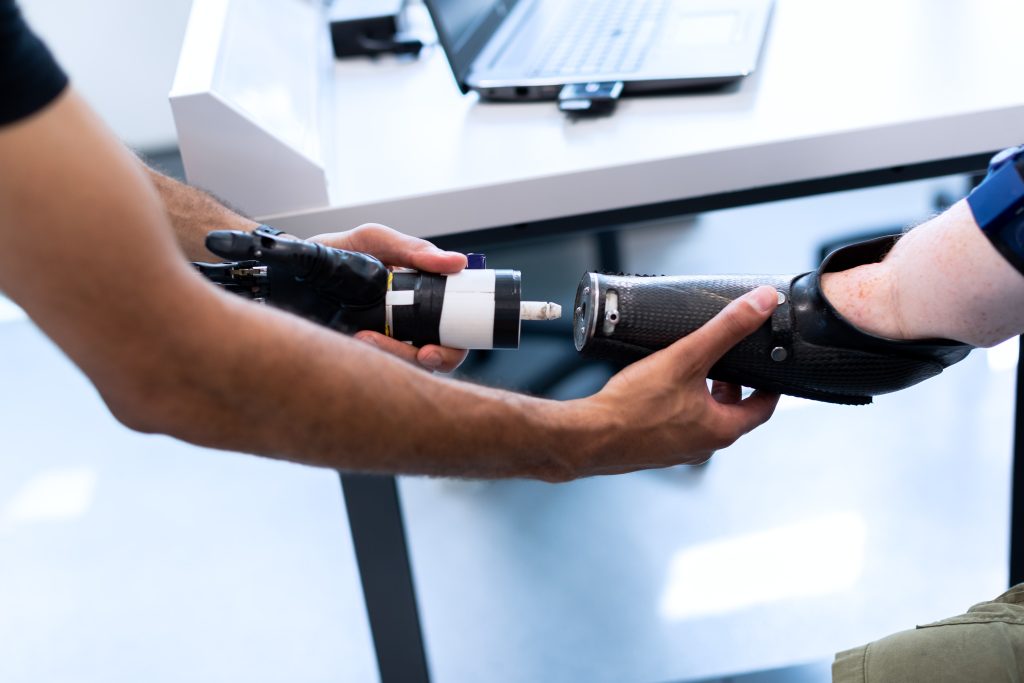 In order to assist users or even predict their needs, powerful machine learning can help objects emulate human cognitive function. While everyone can gain from AI, cutting-edge technology can give people the extra assistance they need to carry out regular tasks.
Since smaller and more sophisticated technology improves the quality of life for persons with or without disabilities, assistive technology has emerged as a significant focus of the annual convention.
Companies from all around the world displayed cutting-edge devices and technologies at CES 2023 – the annual trade exhibition put on by the Consumer Technology Association; eSight® Corp was one of them. 
Advancements with eSight Go™ for the Visually Impaired
At the CES 2023, eSight® Corp introduced the upcoming eSight Go™ to the public. The updated device has an enhanced image stabilization module that improves clarity and lessens motion blur caused by user movements when utilizing increasing magnification settings.
eSight Go™ comes with a new battery pack that sits comfortably around the wearer's neck, reducing the weight of eSight significantly. In addition, the eSight Go™ weighs just 170 grams, which is a massive reduction in weight compared to the current model, eSight 4™, which weighs 560 grams.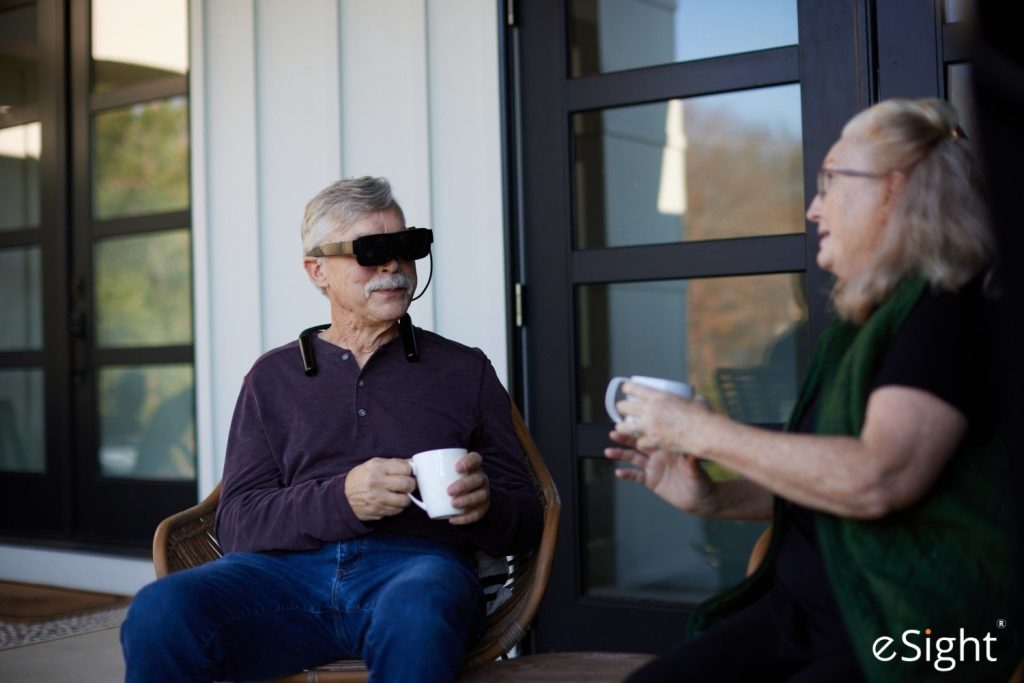 Wearing a significantly lighter frame on the nose and ears allows the wearer to move about more comfortably. eSight Go™ also comes with an improved image stabilization module – giving a clearer image & reducing motion blur due to movements users make while using increasing magnification settings.
eSight® Corp is still working to optimize the new software and planning to launch eSight Go™ in Q4 of 2023. To get new updates about our upcoming eSight Go™, join our exclusive waiting list on the eSight Go™ page. 
If you or your loved one wants to try eSight® devices and go through the easy screening process, please use our Free Consultation to know if you're the right candidate for eSight® electronic devices.