5 Questions With Doctor Walter Wittich
2 Minute Read
Montreal-based Doctor Walter Wittich is a prolific researcher and industry expert on low vision and low vision rehabilitation bringing with him 18 years of experience. His deep interest with the visual system has led him to discover new innovations for the community.
Doctor Walter Wittich shares an inside look into his latest research, what sparked his passion for low vision rehabilitation and common misconceptions about the low vision community.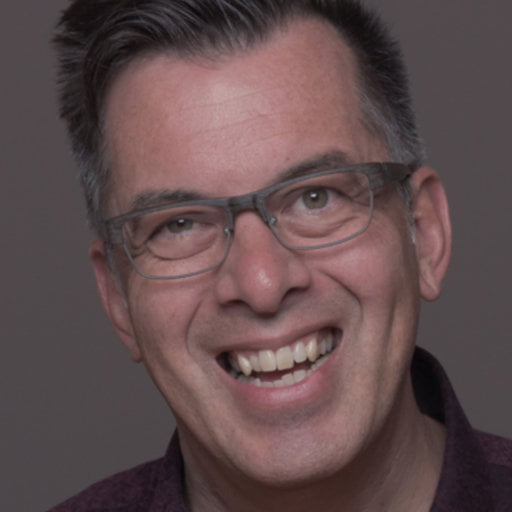 What inspired you to enter the industry?
I started out as a psychology undergraduate research student in the lab of Dr. Olga Overbury, one of the pioneers in Canada in the field of low vision rehabilitation. On my first day in her lab, I observed a low-vision intake exam of a 96-year-old lady, accompanied by her two daughters, both in their late 60s. While the mother was reading the acuity chart, one daughter was all excited about what mom got correctly, while the other daughter counted the mistakes on her fingers.  I was immediately hooked on the idea that I need to understand the dynamics of living with vision loss, and that is now 18 years ago, I have been part of this world ever since. All through my Masters and Doctoral studies, I have focused my research efforts on the needs and experiences of persons with vision loss. At the post-doctoral level I expanded into the work of hearing impairment, and now I focus mostly on the rehabilitation of combined vision and hearing loss across all age groups.
What's a common misconception (about low vision) you'd like to dispel?
It is difficult for the sighted community to imagine what life is like with low vision. People believe that by closing their eyes, they can simulate what it is like to be blind, but partial vision is not that easy to simulate. In addition, during any simulation, you know that you can open your eyes or take the simulator off, but our clients do not have that option. So the stress, depression and anxiety that many people feel often go unrecognized. 
How did you learn about eSight?
My first introduction to eSight was through the eSight team at a product presentation that was organized for low vision researchers. Such presentations are common because industry and academia often collaborate on mutually interesting research and development questions. That was the beginning of an interaction that resulted in our collaboration of the eSight Clinical Trial that we published in 2018 (click for access to the open-access article).
Why did you want to work with eSight?
Staying up-to-date as a researcher with current developments in the field is the basis for innovation. Therefore, once eSight became commercially available, part of my job as a researcher is to develop evidence-based recommendations for low vision rehabilitation professionals that will be exposed to eSight and work with this device and the individuals that purchase eSight. 
The advantage as an academic researcher is that I am independent of eSight Corporation and can present my data within the integrity that I have as an academic investigator. The interest in eSight within the low vision rehabilitation community is high and an independent evaluation is important, so we decided to work together. 
Walk us through a low vision patient (or client) that had success with eSight. What was their eye condition? What challenges are they facing? What prompted you to recommend eSight?
Even though I am a Certified Low Vision Therapist, as a university professor, I do not currently see clients in a clinical capacity. However, one of my favourite research interactions with participants that used eSight was in one of our studies on music. 
A Master's student of mine wanted to explore whether eSight could solve potential problems for visually impaired pianists while reading sheet music. The key feature of eSight that we were curious about was its auto-zoom feature, and the fact that you operate hands-free. For a piano player, this is a key aspect of eSight. The study was published earlier this year (click for the open-access article) and provides great detail about the adaptations that our five visually impaired piano players used.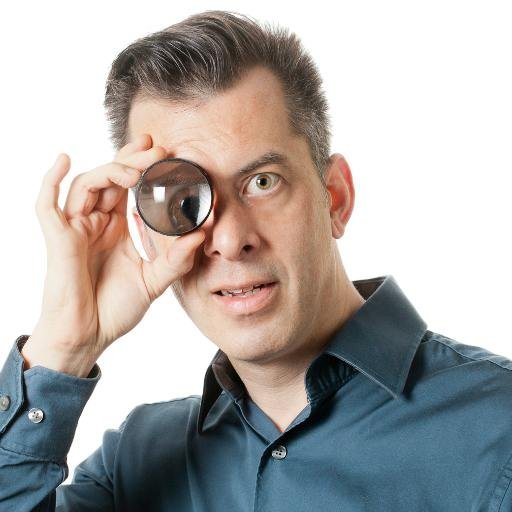 About Doctor Walter Wittich
Doctor Walter Wittich is an award-winning researcher in the low vision community having 18 years of experience. Dr. Wittich currently teaches at multiple schools in Montreal including the School of Optometry, University de Montreal; School of Physical & Occupational Therapy, McGill University; Department of Psychology, Concordia University. 
Keep reading about low vision assistive technology with specialist Luke Scriven.