eSight® Corp and We Are Young, a non-profit volunteer group that grants wishes to seniors, gave 78-year-old legally blind Eric MacDonald the gift of sight to attend a game of his favorite team, the Toronto Maple Leafs, at Scotiabank Arena. Read the complete article on GlobeNewswire.
Living with Chronic Obstructive Pulmonary Disease (COPD)
Eric MacDonald, a father of four from Halifax, suffers from Chronic Obstructive Pulmonary Disease (COPD) and suffers from diminished vision.
According to the CDC (Centers of Disease Control and Prevention), COPD refers to a group of diseases that cause airflow blockage and breathing-related problems. It includes emphysema and chronic bronchitis. In addition, COPD makes breathing difficult for the 16 million Americans who have this disease (Source: CDC.gov).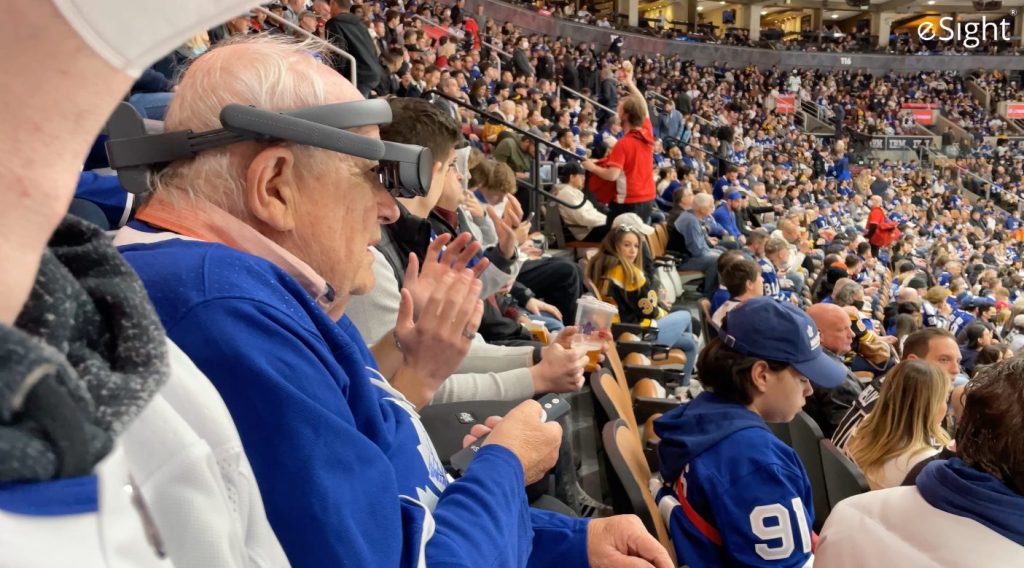 As a devoted fan of the Toronto Maple Leafs, MacDonald can recall results and moves from games spanning decades. But because of his visual impairment, MacDonald was relegated to follow along with his favorite team (Toronto Maple Leafs) on the radio.
How eSight® Corp and We Are Young helped Improve Eric's Vision
We Are Young learned about his situation and collaborated with eSight® Corp to give him an eSight 4 device so he could experience the gaming environment. MacDonald's desire, which was initially planned before the pandemic, was postponed until COVID-19 cases were sufficiently low to ensure his and other viewers' safety.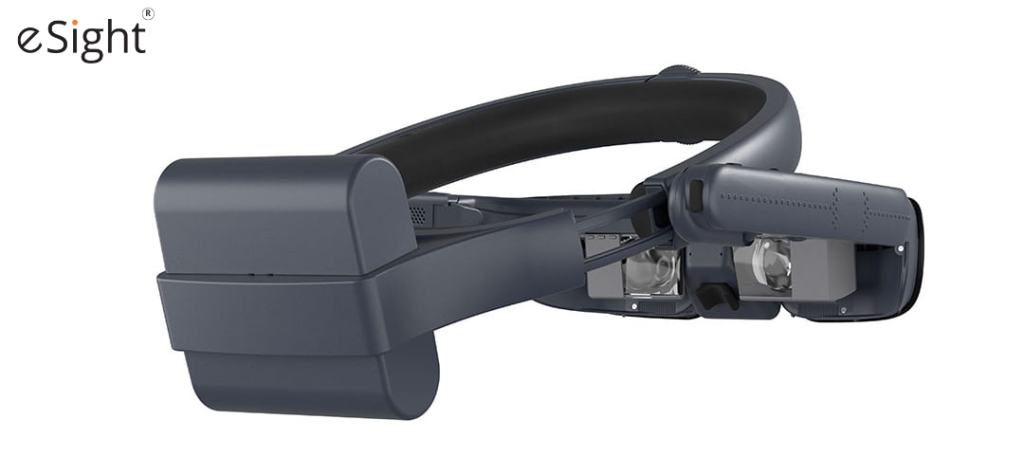 eSight 4 is the most advanced wearable device for people with central vision loss. All ages may use it, and it has a fast, high-resolution camera that captures everything the user is looking at. Advanced, clinically verified algorithms improve and enhance the video, which is then displayed in real time with exceptional clarity on two near-eye OLED screens.
The eSight 4 is completely portable and preserves use of the wearer's remaining peripheral vision, enabling the user to facilitate daily activities like going to sporting events, seeing plays, or navigating a grocery store.
Advancements with the Upcoming eSight Go™
eSight Go™ was introduced to the public at CES 2023 in Las Vegas, which comes with an improved image stabilization module. The new device gives a clearer image & reduces motion blur due to movements users make while using increasing magnification settings. To learn more about eSight Go™, check out the product page.
eSight® Corp is still working to optimize the new software and planning to launch eSight Go™ in Q4 of 2023. To get new updates about our upcoming eSight Go™, join our exclusive waiting list on the eSight Go™ page.
If you or your loved one wants to try eSight® devices and go through the easy screening process, please use our Free Consultation to know if you're the right candidate for eSight® electronic devices.