Joey Stuckey
Joey Stuckey is an award-winning blind guitarist, songwriter, singer, composer, producer, radio and television personality, music columnist, educator, and sound engineer. He is also the official music ambassador for his home town of Macon, Georgia. Known as the "Blind Musician with an Insightful Vision," Joey has been blind his whole life.
When he was only two-years-old, his parents realized he needed to see an eye doctor when his dad let go of his hand briefly to pick something up off the ground, and Joey promptly fell down a flight of 30 stairs. Doctors found that he had a brain tumour that was growing quickly, which took out his optic nerves and his pituitary systems. Although he had a low chance of survival, his tumour was gone after three hours of surgery.
Today, he teaches and produces music for others, while also creating and performing his own work. During the quarantine, he has been continuing to perform digitally online.
Featured Webinar: Blind musician Joey Stuckey hosted a webinar discussing how he approaches life with a disability, behind-the-scenes of his fan-favourite Christmas album, and tips for learning the guitar as a person with visual impairments.
Watch the webinar on-demand here.
Music Beginnings
Joey recounts that his father did music for fun, and his mom sang in the church choir, so there was always music around the house.
Early Teens
When Joey was 13 and stuck at home all summer after getting pneumonia, he listened to old-timey radio shows, featuring dramatized stories with an abundance of sound effects. He loved it so much, he thought, "I could do that too!"
After Joey was well enough to leave the house, he bought a cheap mixer and some microphones at Radio Shack and began experimenting with different sounds. A few of his colleagues heard about his setup, and asked to record some demos for their garage band in his home.
"When I heard them come in with their own material, I knew I wanted to do that. I had a story to tell, and music was the vehicle for that."
Late Teens
At age 17, Joey started attending guitar lessons, and by 19, he had a studio downtown where he was making a living recording of other bands, while also going to college to learn how to create his own music.
Living Life with Disabilities
Joey proudly states that he has done everything that he has wanted to do in life. He explains that this is because he refuses to quit in anything that he does, and he does everything he can to succeed, even when he was against the odds as a young, blind musician.
"I don't define myself in terms of limitations."
Meeting Max Cleland
Joey tells an amusing anecdote about how he met Max Cleland, an American politician and disabled US Army veteran. Typically, Joey introduces himself to others by initiating the contact and sticking out his hand first.
Unfortunately, Joey's father had neglected to mention that Max was in a wheelchair at that time and was missing half of his arm, and he had also forgotten to mention to Max that Joey was deaf. As a result, Joey continued to awkwardly hold out his hand too high until his father gently placed it on Max's right arm below the elbow – much to Joey's surprise.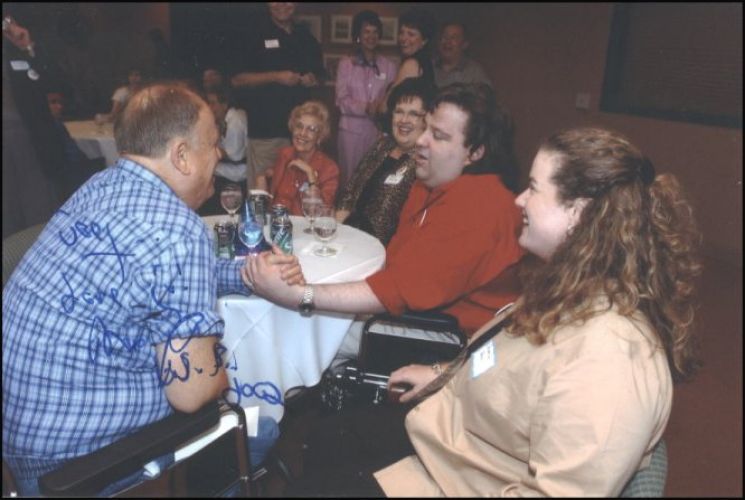 Joey concludes that his father is a good example of not thinking in terms of disabilities, almost forgetting that both Joey and Max were considered disabled.
"We all have some limitations, but regardless, you can live a life of success and intention and be happy being your full, true, you."
Christmas Album
"Christmas music is so much fun!" Joey exclaims. "From a music business standpoint, it only has a six week shelf life, but it's gobbled up intensely during that time." Joey's agent asked him last year if he wanted to have a Christmas album, and within 10 days, he had finished the whole EP with seven tracks in total.
The EP is called "Santa that Plays Guitar," and is available on Spotify, Amazon Music, and Apple Music, and more.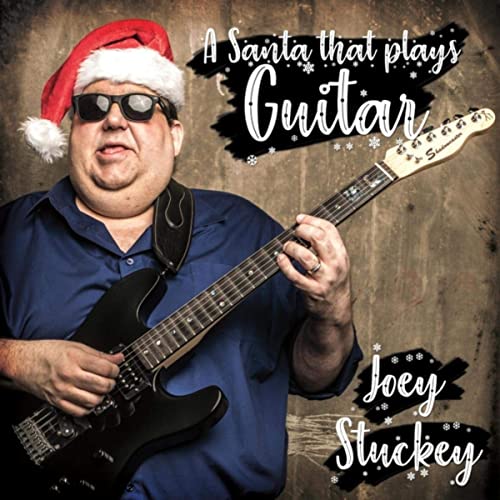 It was a stroke of luck that Joey was able to write, record, and produce this album considering he is usually working on other people's music, but he had just enough breaks between his tour to cross off the long-awaited Christmas album off of his to-do list.
"Hallelujah" by Leonard Cohen
Joey tells the story of how he heard many different renditions of the popular song "Hallelujah" by Leonard Cohen, from artists such as Sheryl Crow to Bon Jovi, before hearing the original version. "And then I heard the original version, and I thought it was terrible!"
Then, Joey saw a piece where Bono said that Leonard Cohen was the best show he had ever seen. Joey changed his mind on the original song when he realized the gravitas of Leonard's personality and the way he interacted with the audience was phenomenal. Although the singing was admittedly awful, his spirit and presence was what really mattered.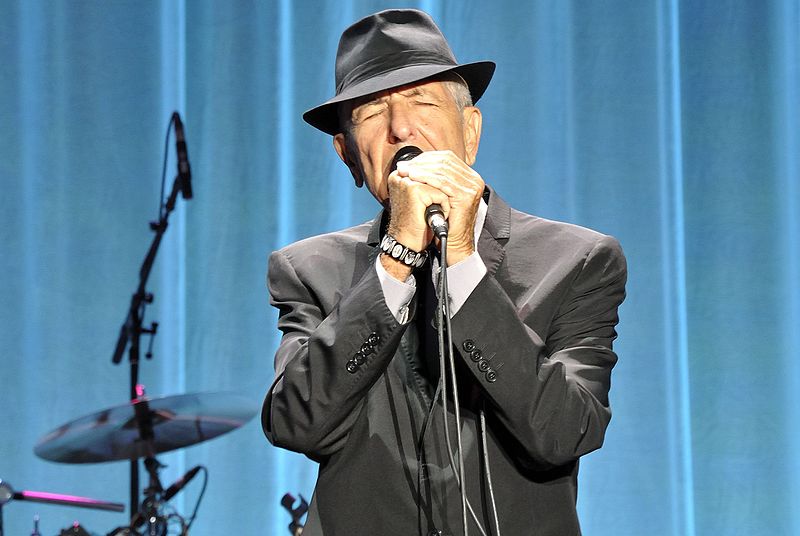 Learning Guitar While Being Legally Blind
Blind musician Joey Stuckey has many tips for learning guitar as someone with a visual impairment or total blindness:
Rather than practicing once a day for a long stretch of time, do several short practices a day. You start to lose focus after a couple of hours.
When perfecting the transition between 2 chords, aim for 5 clean chord changes within a 5 minute period.
If you have short fingers, try moving your thumb down the neck of the guitar to elongate the rest of your fingers.
Stretch your fingers and hands before playing.
It will definitely get easier with time. Don't give up.
Joey's Favourite Music Genres
As a blind musician, Joey focuses on genres like jazz and blues that value creativity, spontaneity, and improvisation. These genres require you to only know the basic form of music, and since Joey is visually impaired, it doesn't matter if he doesn't know what's exactly on the page. "I play to my strengths," Joey smiles.
What Makes Music Meaningful
In Joey's opinion, a well written song and an awesome performance are equally as important. "Music is a philosophical way of sharing experiences and ideas, and you don't have to be the best performer to share something meaningful. If you can clearly articulate why you're doing something, then it becomes valid to me."
"Don't let me or anyone else tell you you're wrong. You can have a vibrant, profitable, and fulfilling career in music no matter who you are. We've already got Britney Spears and Kelly Clarkson, so we don't need another one of them, we want you!"
Joey encourages budding musicians to go out and live their life, experience the world, and then come back and tell a story about it.
Did you enjoy reading about blind musician Joey Stuckey? Read more here about Kiskadee, low vision singer-producer on how to start producing your own music.