In a special triple feature, representatives from WeWalk, Elegant Insights, and eSight hosted a webinar to discuss their low vision products and answer participant questions. Click to learn more about WeWalk's smart cane for the blind, Elegant Insights' braille jewellery or eSight's high-tech vision-enhancing eyewear.
Featured Webinar: WeWalk, Elegant Insights, and eSight hosted a webinar discussing their products and answering questions.
Watch the webinar on-demand here.
Low Vision Product: WeWalk
Kursat, WeWalk representative, has been blind since birth. As a child, he studied at a boarding school for blind children, and later studied psychological counselling at university. After graduating, he worked in the pharmaceutical industry, before deciding to resign in order to develop tech for the visually impaired with his colleagues.
Their first invention was an application that provided accessible intellectual content to the visually impaired community, like audiobooks and news. Yearly, they added new tech into this application, such as indoor navigation. The app also synchronizes with more than 200 movies to provide detailed description in theaters.
How the WeWalk Smart Cane Came To Be
The idea for the WeWalk smart cane started when Kursat was trying to navigate to his hotel in New York before he was due to give a speech at the United Nations. He was using his white cane in one hand, and holding his smartphone with directions in the other hand, leaving him with no hands to pull his luggage. Kursat cites situations like these as a common problem for those with vision loss.
The WeWalk has 3 main draws: detecting overhead obstacles through a vibration alert, pairing with smartphones, and frequent feature upgrades through software updates. The users can get blind friendly navigation, including turn by turn and clock wise directions, a special map for low vision, and can even learn popular places around them such as cafes, restaurants and shops over their smart canes and WeWALK Application.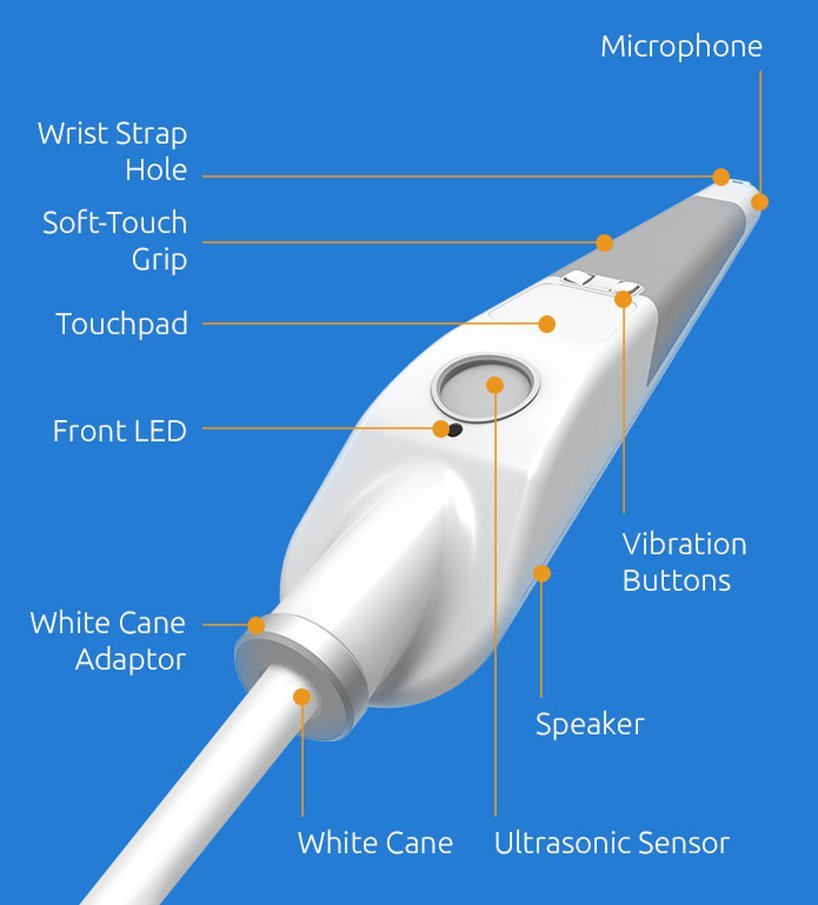 Recently, they released a public transit feature, to alert users when their train or bus would be arriving. The WeWalk has an ultrasonic sensor, touchpad, microphone, speaker, and gyroscope compass to provide more accurate navigation. The cane is currently being used in over 37 different countries.
Low Vision Product: Elegant Insights
Elegant Insights is a braille jewelry and accessories company lead by Laura Legendary. All items are hand-crafted in the USA, and are embossed with crisp, readable Braille.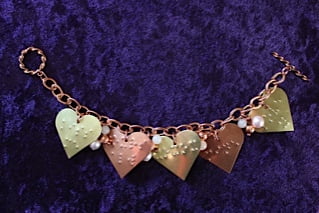 They carry a wide range of items, including bracelets, necklaces, earrings, cane charms, bookmarks, and even accessories for your pets! They have a variety of themed collections, including "Falling in Leaf" and "The Touch of Nature." These pieces are for those who read braille, love braille, or who just enjoy collecting beautiful jewelry.
Laura has been in business since 2011. The idea for Elegant Insights stemmed from a personal event in Laura's life, when she lost her husband less than 6 months after they were married.
"I was dragged kicking and screaming to a grief counsellor. Someone there handed me a worry stone, and while I was trying to read what the engraving said, they informed me that if I flipped it over, I would feel the word 'survivor' in Braille."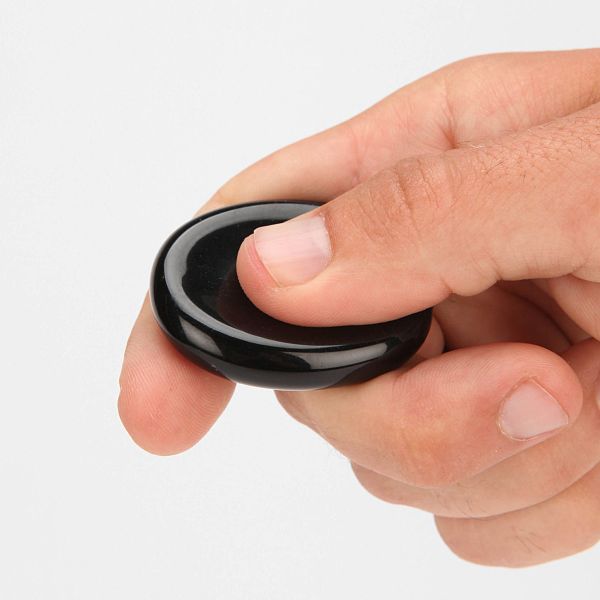 Laura began thinking about drilling a hole in this stone and wearing it around her neck, when the idea of creating her own Braille jewelry suddenly came to her. She's been a proud business owner ever since.
Low Vision Product: eSight
eSight was founded because when engineer, Conrad Lewis, wanted to help his blind sisters see again.
"If we can put a man on the moon, we can help my sisters see." – Conrad, creator and founder of eSight glasses.
eSight has been recognized as one of TIME Magazine's Best Inventions of 2017, a finalist for Best Breakthrough Technology at the 7th Annual Canadian Innovation Awards, and the Best Wearable Technology Solution at the 2019 Health Tech Digital Awards.
How eSight Works
eSight has an HD camera in the middle, with infrared sensors that help with autofocusing. Through prisms and algorithms, images are translated through the device to the user's eyes. Designed with user experience in mind, eSight is comfortable, mobile, and lightweight with sharp imaging.
Unlike those whose vision can be corrected with glasses, those with vision loss have defective macular cells, which means no matter what kind of glasses they wear, they will still see gray spots. eSight enhances vision through stimulating synaptic activity from the remaining photoreceptor function of the user's eyes, in order to cover up any blind spots.
Although eSight works best for those with a visual acuity of 20/60 to 20/800, 20/1400 users have been able to gain some benefit too.
Clinically Validated
eSight is the first clinically validated and FDA registered solution for sight improvement. In the 6-month eQUEST clinical study, 51 people had on average: a 7 line gain in distance acuity, 12 letter contrast improvement, and 100% mobility retention.