Meet Laney from Jacksonville, Florida who diagnosed macular degeneration and glaucoma.
Life and word before eSight
Doctors told Laney in 2011 that she had Macular Degeneration & Glaucoma, she knew she had a tough road ahead. Both eye conditions are progressive and cause vision to weaken over time. She feared she'd have to give up her independence. Now at 78, with the help of eSight, Laney is living alone and taking care of herself. 
She first noticed her declining vision when she was working as a programmer and began to lose focus on the computer graphics she was creating. She also began struggling with driving at night as it was becoming increasingly difficult to see. As a single woman who enjoys living alone, Laney says it was becoming difficult to do everyday tasks. She began to struggle seeing the controls on the microwave when warming up her food and pressing start on the washing machine.
The biggest factor in Laney's life is her medication that she is required to take every morning.  Before eSight, she used a large magnifier to measure her medicine; however, it became harder and harder to use. As her vision declined she imagined her life would be shifted into assisted living as her medical needs were becoming challenging to fulfill on her own.
"I really knew I wanted an eSight and that it would help me most."

Laney
Discovering eSight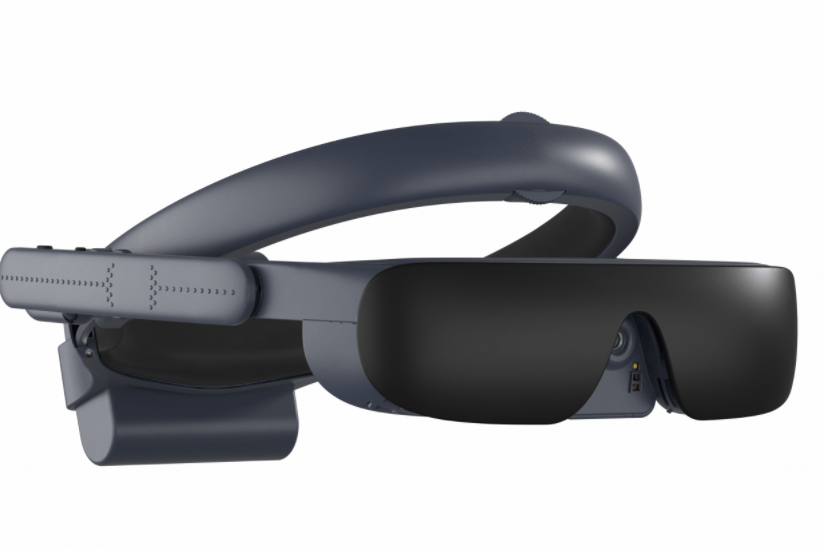 Laney was first introduced to eSight after she was sent to a low vision rehab center in Florida. She recalls putting on the device and being able to see what was in front of her with the help of the magnification tool. Specifically she was shocked when she was able to read 8 point font, something she hadn't done for years!
"I was truly amazed that day, I came home knowing that someway or another I was going to get an eSight"

Laney
The process of getting Laney's eSight was a very surprising and overwhelming experience. After she moved to Jacksonville, her friend of over 40 years from her hometown in Destin Florida heard about the crowdsourcing that Laney was using to fundraise for her eSight. Together her friend and her church came together to raise a large part of the donation which funded Laney's eSight. She says she was shocked when her eSight was fully funded within three hours!
"So much with eSight has been overwhelming, touching and amazing, I'm just so grateful"

Laney
Laney went from renting to owning her eSight within weeks but she knew after the first week that she was sold and wanted her own. She was able to prepare her medicine the second day that she got her eSight without extra gadgets. She explained how she picked up the vial and needle and was amazed as to how easily she was able to do this previously difficult task. Afterward she sat down and cried for 30 minutes because it made such a difference in her life to be able to take care of herself.
"I think it's one of the most amazing and helpful inventions for a person with low vision"

Laney
Life With eSight
Laney calls eSight one of the most positive impacts on her life. She is now able to have independence and do things on her own freely. Her transition to using eSight has been very smooth and within a week she was doing 90% of her typical tasks with her eSight on. 
"It was like total normal sight had come back and has helped me re-established a full and normal life"

Laney
eSight has turned out to be the best solution for Laney because it helps with so many different things. Now she is able to wake up every morning and prepare her medicine for injection. Every morning after she pours her medication she smiles with the realization that she is independent.
"There's a hundred and one things you can do with eSight but being able to take my medicine is the most important to me"

Laney
She is now a pro at using the contrast and magnifier settings when using her eSight around the house and doing the things she loves. She has had to train herself for new hand eye coordination as depth perception has been a readjustment but says her coach was very helpful in getting accustomed to the device. Laney also learns new specs of the device through Vision Central events held by the eSight coaches. 
Laney loves getting to interact with people around her area and in her community and says that eSight allows her to see them without struggling to identify them. 
"It is frustrating to go into a group of people that you know and not be able to identify them because their faces are just a blur but with the eSight I can see their faces and see who they are"

Laney
Life With eSight
The first few days after getting her eSight, Laney was able to return to things she hadn't done for a while.
"It has let me participate in things that I have stayed away from because of my vision loss"

Laney
She used to raise African violets two years ago but it got to a point where she could no longer take care of them because she was starting to injure them with her declining vision and had to give them away. Now that she has an eSight she has been able to care for the five new ones that she received this past Christmas. She uses the zoom and flashlight functions to take care of them every day. 
She has been able to take on knitting again which was something she gave up five years ago with her vision loss. She explains how she is excited about what life has to offer now that she can see again!
Laney enjoys the small ways that her life is enriched by eSight such as walking around her neighborhood and watching the ducks and geese around her area. She is able to see their different coloured feathers and count how many baby ducks are floating around with their mother!
Laney has regained her indepepdence and could not be more grateful. She said she can go to the grocery store now and shop without having to take a can off the shelf and put it close to her face to see what it says. She said she never likes to feel like she is slowing someone down, and now she can read a menu at a restaurant without needing help. 
"Some things take longer than they used to but I can do them and that is what matters"

Laney
Laney hopes to one day return to being proficient on the computer but says she is taking each day step by step.
"My favourite thing about eSight is that it is versatile and it works"

Laney
Hear Laney talk about how eSight helped her avoid assisted living.
Did you enjoy reading Laney's story? Read more about Hunter Dodge, and how eSight helped him get back to work as CEO of his business.
Want to find out if eSight is right for you. Fill out our online form today!