Claude Fournier is a pianist, who happens to be legally blind due to a unique albinism-related eye condition affecting the optic nerve.
Discovering eSight
Claude has always had a unique perspective. He views his visual experience as interesting, from his ability to see through blur to his perception of colours. However, his vision has also posed its challenges — such as not being able to assess the depth of a staircase.
One day while watching a television program about innovations and inventions, Claude saw eSight as the featured product. He was quickly fascinated by its thoughtful design and contacted a friend at The Carroll Center for the Blind to learn more about the device. This led to booking a week-long home experience where he was able to test the many features of eSight during activities that mattered most to him — learning and playing songs.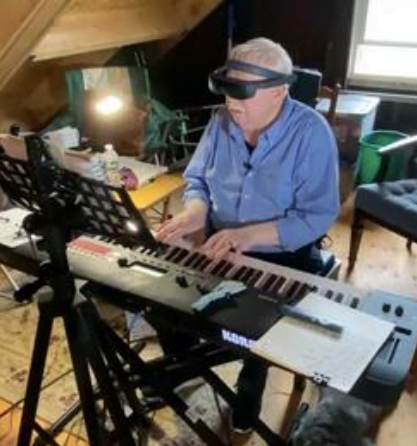 "Each day, I used it for different things in my music. I had to try different levels of magnification, and I was surprised that there was up to 25, but I only had to go to level 5 or 6 to even get to the smallest pieces of music, which I thought was amazing right off."

Claude Fournier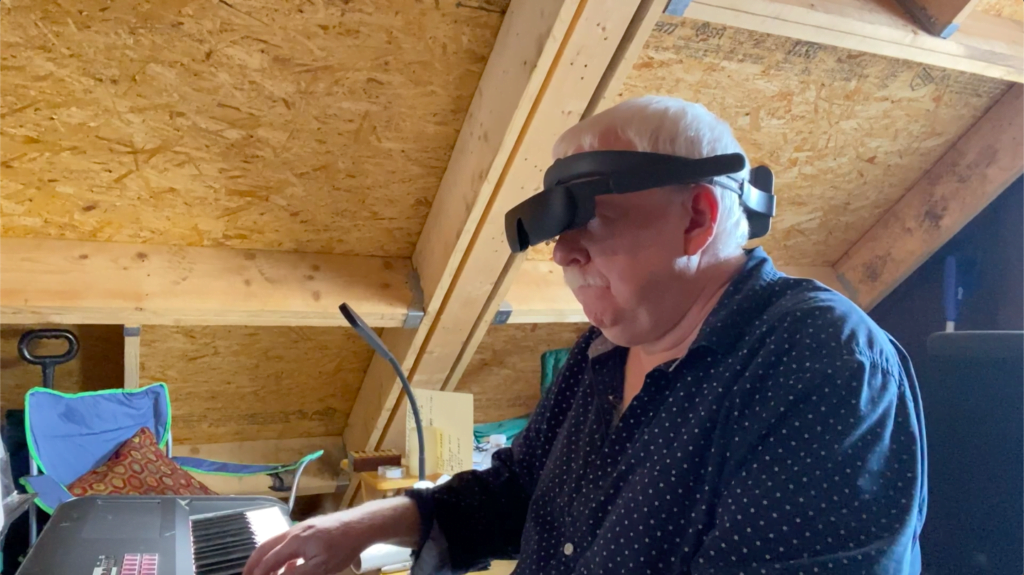 ---
Life After eSight
During his home experience, Claude realized that eSight was a good fit for him as a musician. The success of the trial led him to get his very own device from The Carroll Center for the Blind. Since then, he has integrated eSight into his day-to-day musical pursuits as well as his gaming setup, using the HDMI feature.
From reading small musical notation to adjusting his hand positioning while playing the piano, the device has made the process of learning new songs easier for him. Now, he also sees the audience's expressions, which has added another dimension to his performances. This allows him to engage more with his audience through improvisation, such as playing celebratory tunes during birthday parties.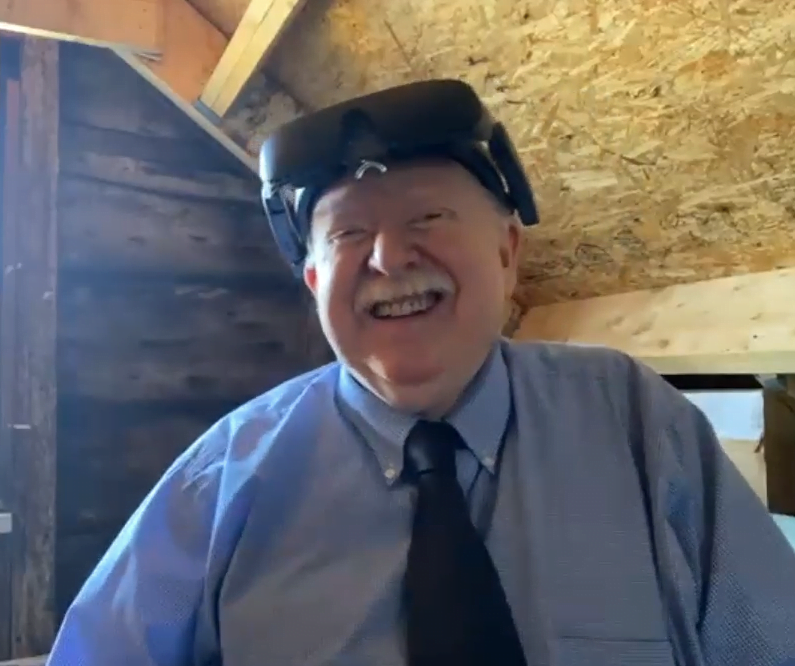 "I really liked the way it was able to enhance, especially, the music. To me, the music was the most important thing."

Claude Fournier
Hear Claude talk first-hand about how eSight enhanced his musicianship and how it helped him see new possibilities for his musical future.
Claude's Excitement for the Future
Claude is looking forward to sharing his joy of music and life through his performances as a pianist with low vision.
By screen mirroring his eSight during shows, he attracts a crowd to the venue and keeps the audience entertained with songs. His unique perspective helps him deliver a distinct and memorable experience for all.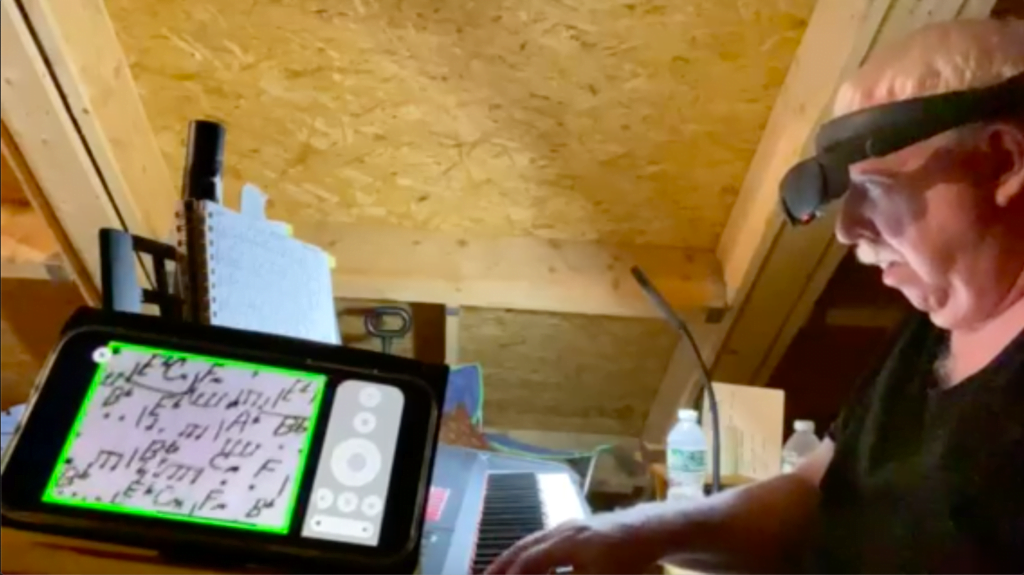 Stay up to date with Claude and where you can watch him perform by joining his Cafe Claude group on Facebook.