One of the leading vision-enhancement platforms, eSight® Corporation, and S.i. Systems, an IT staffing and recruitment company, together present a life-changing technology to four Canadian students. 
The aspiring lawyer, kinesiologist, social worker and leader will receive their own eSight 4™, a medical device that uses a powerful combination of hardware and software to enhance vision without restricting mobility.
The beneficiaries of S.i. Systems' generosity include –
Areebah Quershi of Hamilton, Ontario, an aspiring lawyer going into second-year honors in political sciences at McMaster University.
Romina Naderi of British Columbia, Vancouver, who is about to start her second year of studying Kinesiology at the University of British Columbia.
Melissa Arnold of Sault Ste Marie, Ontario, getting her bachelor's degree in social work.
Faizan Kazani of Calgary, Alberta, pursuing his master's degree in creativity and change leadership.
eSight® Corporation & S.i. Systems
S.i. Systems set up an ongoing program with eSight® Corporation, allowing the IT company to donate 2% of specific clients' payments toward topping off fundraisers. All proceeds raised go directly toward the purchase of an eSight® device.

"This is our fourth year collaborating with S.i. Systems, and we are so thankful to partner with a company with such a complimentary mission," said the CEO of eSight® Corporation, Aaron Tutwiler.
Aaron added, "We both have a passion to help visually impaired individuals have access to the best assistive technology possible for wherever their career might take them. This gift will directly impact the start of their budding careers and ensure that these students can follow their life's passion with ease."
The latest generation of the flagship device from eSight® Corporation, eSight 4™, is the most versatile and advanced all-in-one wearable device for people with central vision loss. eSight 4™ maintains the use of the wearer's remaining peripheral vision, allowing the user to stay mobile to facilitate normal activities of daily living.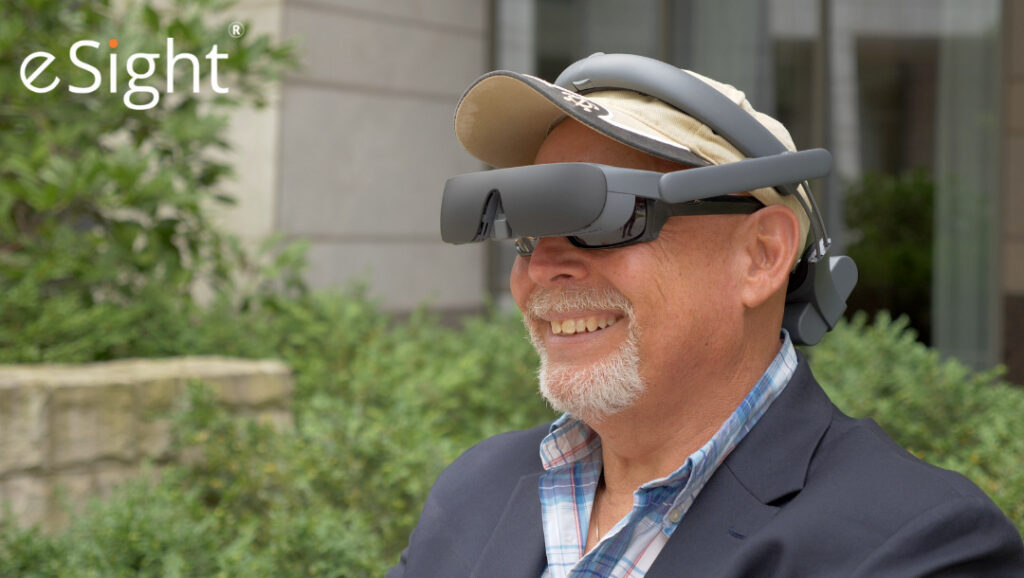 The electronic glasses house a high-speed, high-definition camera that captures everything in front of the wearer. Advanced, clinically validated algorithms optimize and enhance the footage to present the view on two near-to-eye screens in real-time with extreme clarity.
To learn more about eSight, please visit www.esighteyewear.com, and to learn more about S.i. Systems, visit www.sisystems.com.
Finally, if you or your loved one wants to try eSight® devices and go through the easy screening process, please use our Free Consultation to know if you're the right candidate for eSight® electronic devices.