David Leichner, CMO at Cybellum, published an interview with Roland Mattern, the Director of Sales and Marketing at eSight® Corp. In the brief interview, Roland explained how the team at eSight® Corp is revolutionizing assistive technology with the ability to alter users' lives for the better and formulate possibilities that once seemed unachievable.
How eSight® Devices are Helping People with Visual Impairments
Globally, 440 million individuals have some sort of vision impairment, and as our population ages, that figure is likely to rise.
Our mission is to offer the most cutting-edge low-vision assistive technology available, whether it's for finding a new job, going to school, or taking a trip around the world. We wish to support the low-vision community and create a world that is more accessible to those who have visual impairments.
The quality of life for users of assistive technology like eSight 4™ can also be increased. Unfortunately, vision impairment and accidental harm are linked, and loneliness increases the risk of mood disorders including depression. These people can reclaim their freedom and confidence, pick up hobbies they had to put on hold, and take part in all aspects of everyday living with the help of assistive technology.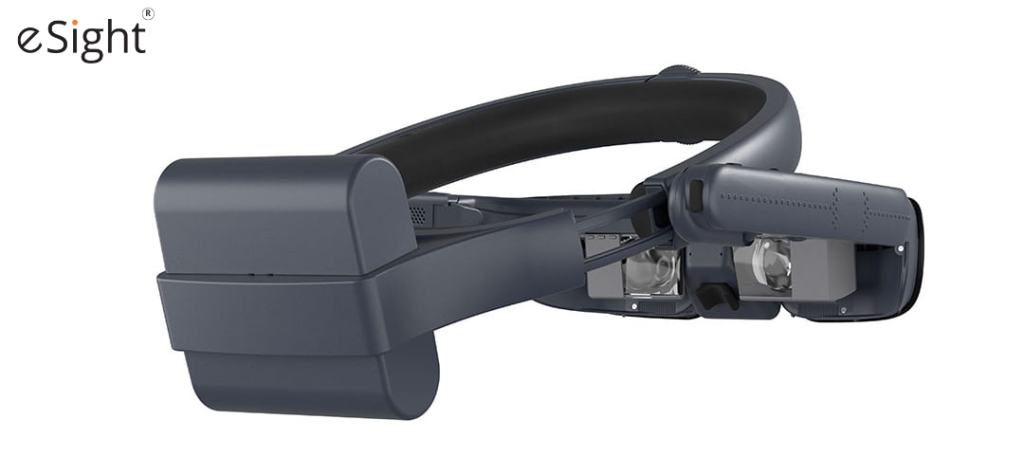 eSight® Corp offers highly-advanced electronic glasses that can help people with central vision loss often achieve up to 20/20 enhanced vision. The eSight® wearable devices are lightweight, sleek, and comfortable, seamlessly moving with the user from indoor, routine activities to outdoor, physical environments.
Improvements with the Upcoming eSight Go™
At the CES 2023, eSight Go™ was introduced to the public. Compared to eSight 4™, eSight Go™ offers a whole new look and comes with a much improved body & frame that can be worn daily without any issues.
eSight Go™ comes with a new battery pack that sits comfortably around the wearer's neck, reducing the weight of eSight® significantly. In addition, the eSight Go™ weighs just 170 grams, which is a massive reduction in weight compared to the current model, eSight 4™, which weighs 560 grams.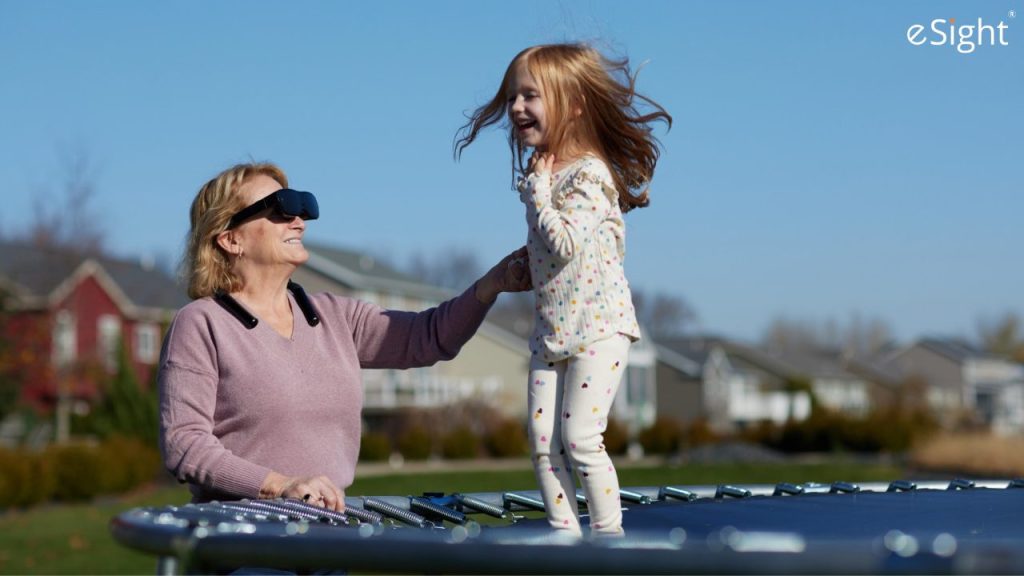 eSight Go™ also comes with an improved image stabilization module – giving a clearer image & reducing motion blur due to movements users make while using increasing magnification settings.
eSight® Corp is still working to optimize the new software and planning to launch eSight Go™ in Q4 of 2023. To get new updates about our upcoming eSight Go™, join our exclusive waiting list on the eSight Go™ page. 
If you or your loved one wants to try eSight® devices and go through the easy screening process, please use our Free Consultation to know if you're the right candidate for eSight® electronic devices.