eSight featured on Invision Magazine
Ever since its inception, everyone at eSight has worked only to help the low-vision community. And with our current model, eSight 4, we have been able to help many partially sighted people see more clearly. Today, eSight is proud to announce that Invision Magazine featured eSight 4 as one of the visual functions that can contribute to low vision.
Invision Magazine is one of the top business news publications that cater to eye care professionals. You can read the full article here.
How does eSight work?
The eSight glasses are designed for people who have age-related macular degeneration and other eye conditions that have caused them to lose their central vision but still have functional peripheral vision.
eSight 4 uses a combination of advanced cameras, OLED screens, and intuitive software to improve vision.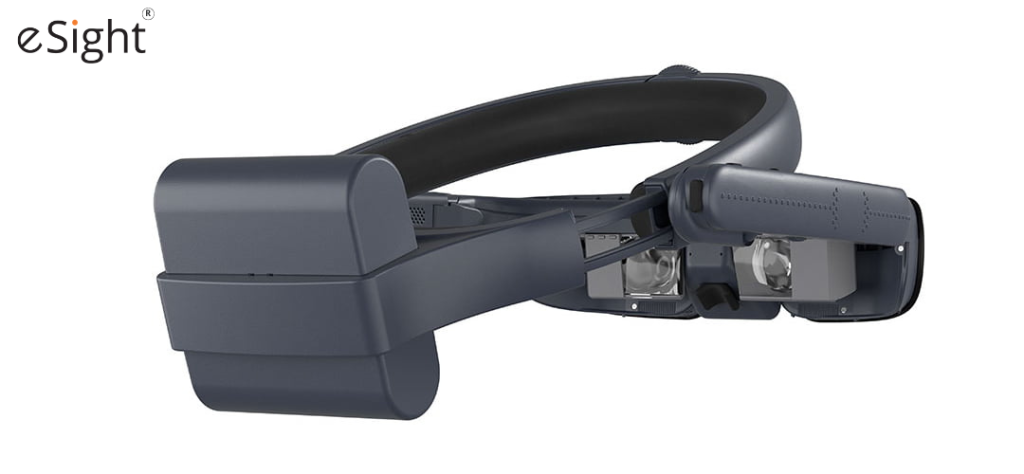 The built-in software boosts brightness and employs contrast or colour filters to activate photoreceptors in the center of the eye, capturing stimuli that the wearer is no longer able to sense due to damage to their central retina.
Thereafter, the brain separates the center picture from the periphery image to remove the blind spot after being sent the image by the photoreceptors.
To learn more about how eSight 4 works, please visit our 'How It Works' page.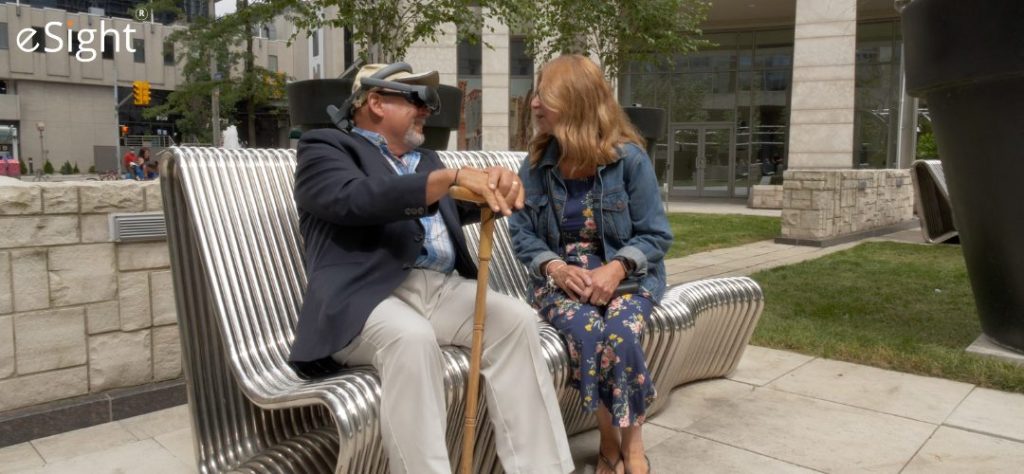 Try eSight Now
eSight offers the most innovative eyewear for people with Macular Degeneration, Diabetic Retinopathy, Stargardts, and many other eye disorders that cause visual loss. With the use of eSight glasses, those with severe central vision issues or even those who are legally blind can attain improved vision of up to 20/20.
If you or your loved one wants to try eSight, please use our Free Consultation to know if you're the right candidate for eSight.