eSight 4: Game-Changing Low Vision Technology
eSight 4 is a monumental new launch in low vision assistive technology. Hear about how eSight took its users' feedback to create this breakthrough technology from Khurram, product manager, and Nadim, design strategist, who have been living and breathing eSight 4 since its inception.
Featured webinar: eSight hosted a webinar to talk about eSight 4's new features, and answer live questions from participants.
Watch the webinar on-demand here.
The Vision for eSight 4
eSight 3 was a breakthrough product with best in class acuity. Users were able to pick up hobbies, jobs, and become more independent. Notably, it was even named TIME Magazine's Best Invention in 2017.
But the vision for eSight 4 was even grander. eSight wanted to keep the legacy of eSight 3 alive, but continue to improve upon the product with a clear focus on user feedback and experience. The research and development team worked with over 140 users over a period of two years to receive real input into what wearers were asking for.
eSight 4 Key Features
eSight 4's major areas of improvement are visual acuity, mobility, comfort, ease of use, and connectivity.
Greater Visual Acuity
A new best-match camera gives you a sharper image than ever before. With improved autofocus, better light handling, better image processing algorithms, and adjustable pupil distance, users are reporting a significant increase in vision.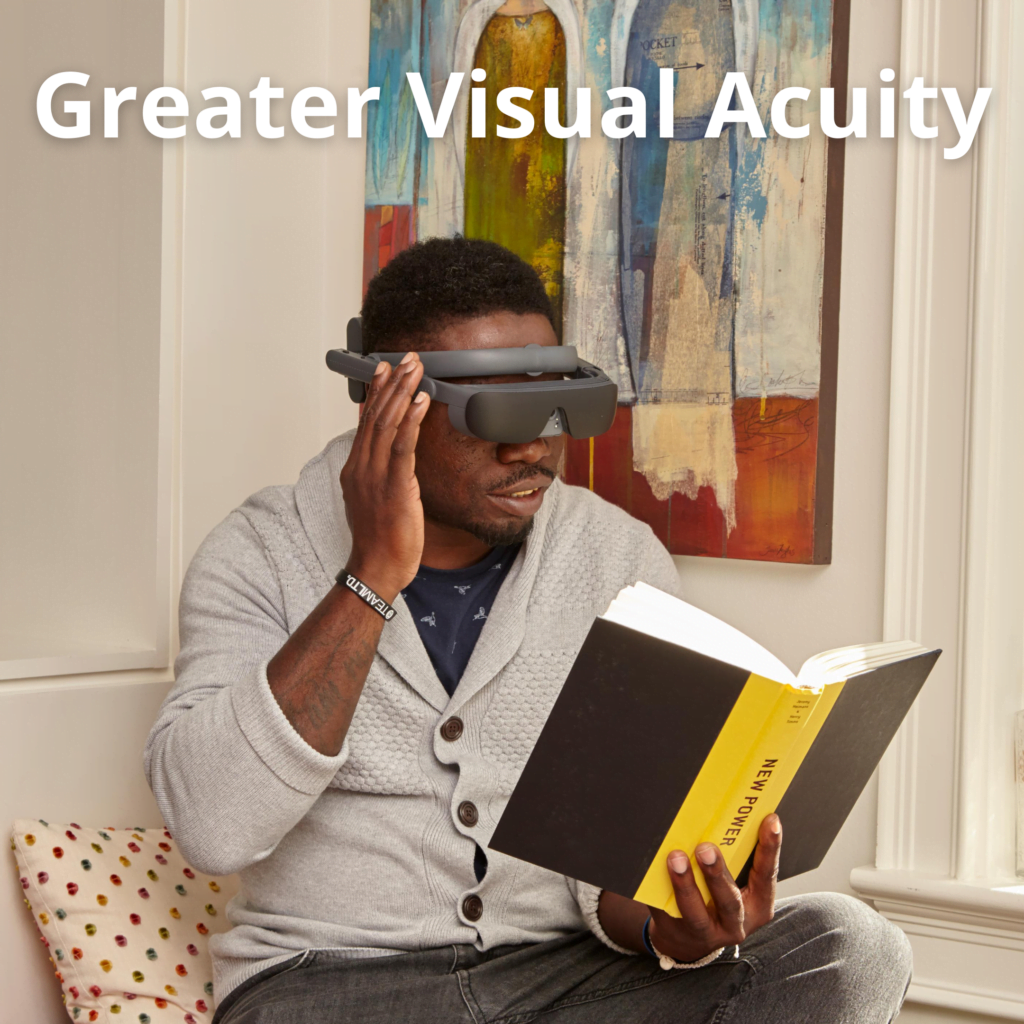 Superior Mobility
eSight 4 offers limitless exploration of environments with its new wireless design, while keeping its patented bioptic tilt to retain full peripheral vision. It also comes with an easily swappable battery pack, with two batteries that last for about three hours each.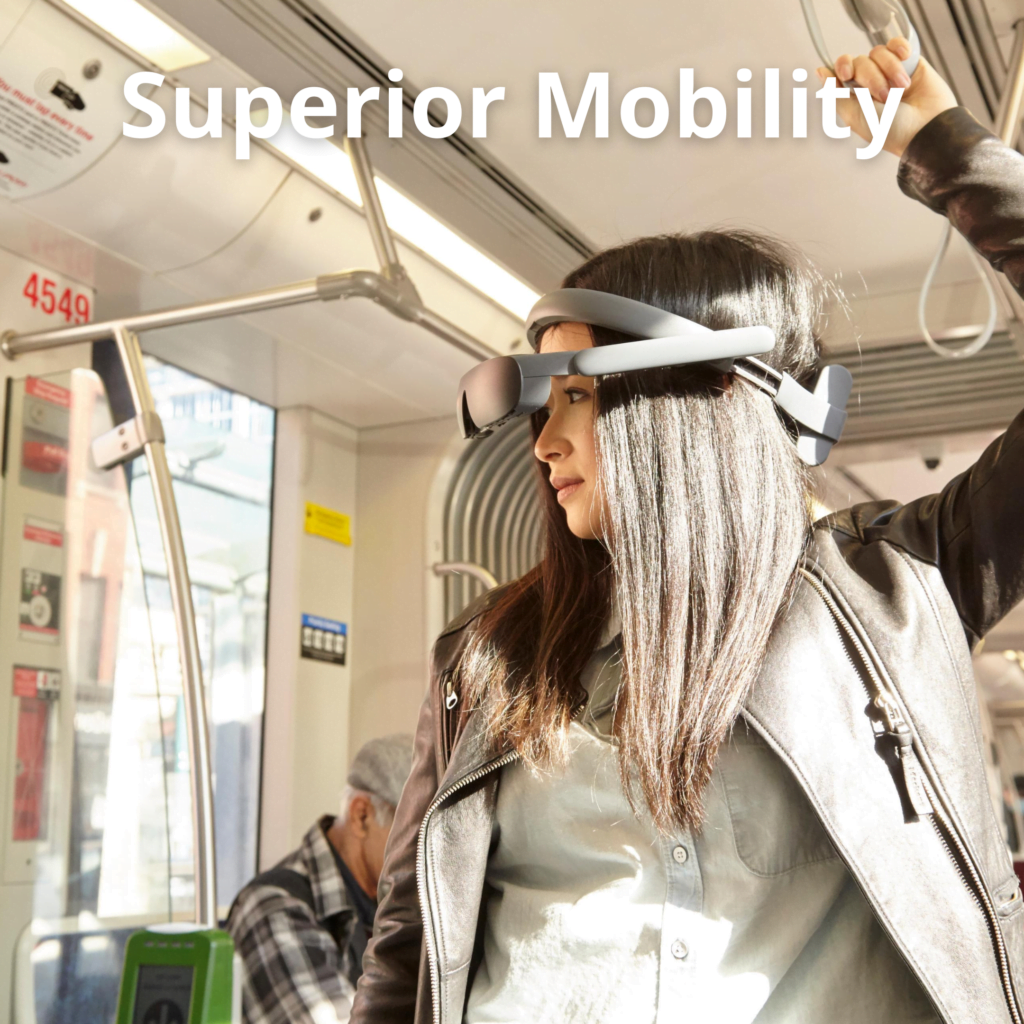 All-Day Comfort
The device includes an adjustable halo to personalize the fit on your head, with washable, removable padding. eSight 4's unique design allows for perfect weight distribution with no added weight on the nose.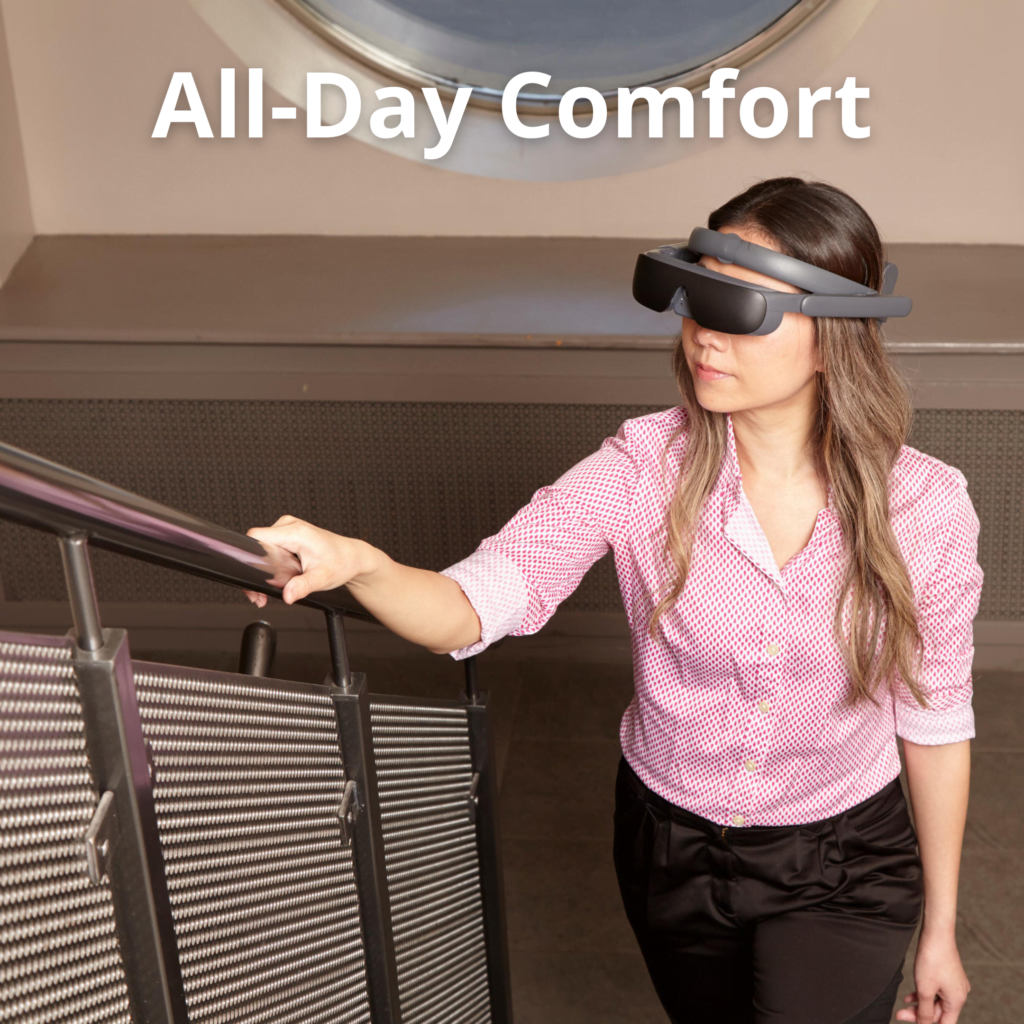 Easy to Use and Learn
eSight 4 is ready to use right of the box. The wireless controls with tactile dots make it easy to use the touchpad for immediate enhanced vision. For users who are looking for more advanced controls, interactive lessons are built-in to the device.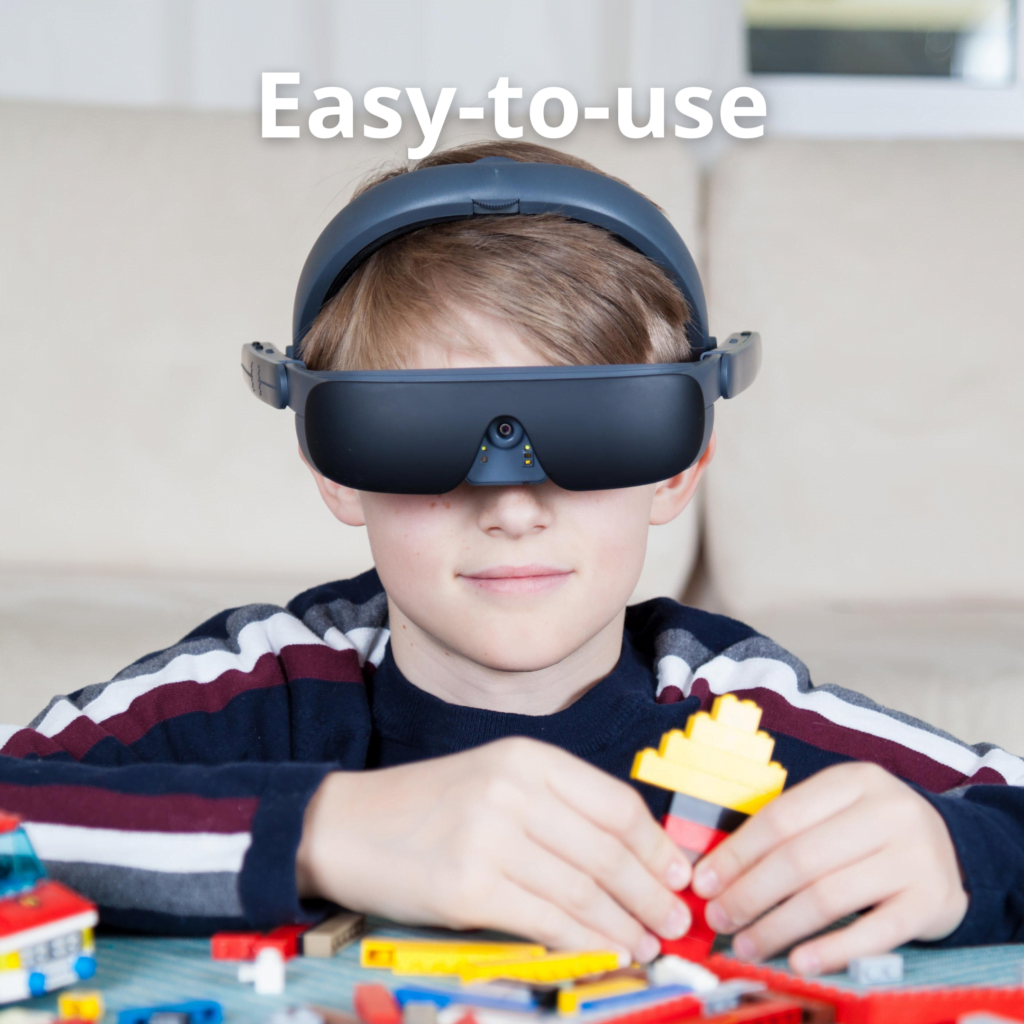 Added Connectivity
Jumping into the digital world, eSight 4 is easily connected to the internet which means you will get continuous, free updates based on user feedback. Additionally, there is a new mobile app compatible with iOs and Android that offers three new capabilities: eSupport, eCast, and eMirror.
eSupport allows you to share your view with your loved ones who can help you adjust your settings, or share with eSight technicians who can guide you remotely. eCast allows you to view photos or videos from your phone in your eSight, and vice versa. eMirror enables you to stream whatever's on your phone straight to your eSight, for example, Facebook posts, emails, and more.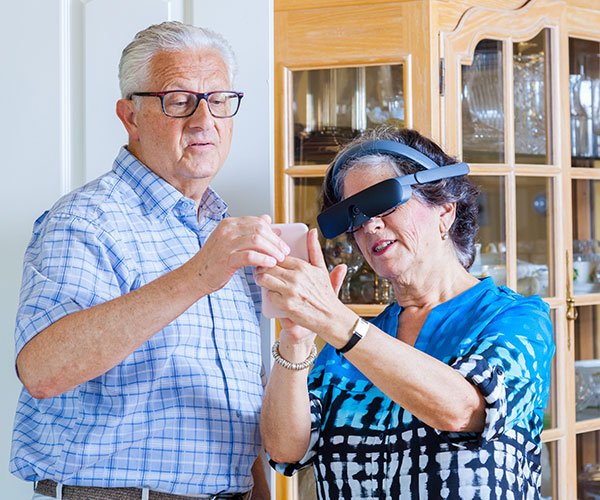 Live Questions and Answers
Q: Have you been able to cool the device down?
Khurram: We have a new cooling system built-in with many heat pipes that redirect heat from the eyes. As well, we have reduced heat internally with a stronger processor and more efficient algorithms.
Q: What are some differences between eSight 3 and eSight 4?
Khurram: We tried to address the common issues people faced with eSight 3. For example, in terms of comfort, eSight 3 touches your nose, leaves some forehead marks, and the wire could get tangled. We solved all of these issues with eSight 4 with even weight distribution, comfortable padding, and a wireless design. Overall, it still offers the same amazing vision, but just with some advancements in other aspects.
Q: What's in the box?
Nadim: eSight 4, a thin wireless remote, two batteries that last about three hours each, and a sleek carrying case.
Q: What is the field of view?
Khurram: It is the same as eSight 3: 37.5 degrees diagonal (per eye). The field of view works hand in hand with peripheral vision. Some devices have a larger field of view but it really takes away from natural peripheral vision and mobility as a result. Most of our users are looking to augment their central vision which is why we decided to keep our field of view the same.
Q: How hard it is to take the batteries in and out?
Nadim: The beautiful thing about the battery slot on the back is that there is no right or wrong way to put it in. The battery is reversible which means it is incredibly easy to replace as it fits in either direction.
Q: If you charge it and leave it for a few days, will the battery drain completely?
Khurram: No, but we recommend that when storing the battery, remove it and store it separately from the headset. I have a battery that has been on the shelf for two months unused, and still has 70% battery left.
Q: Is there heat emitted from the battery at the back?
Nadim: There is no heat emanating from the battery, as any heat primarily comes from the processor which is housed in the visor near the top of the device.